Owning a printer is pretty useful because you get to save time and money by printing documents at home. However, since inks will run out, you will have to learn how to replace cartridges on your own. The good thing about replaceable cartridges is that if one color runs out, you only need to replace that one cartridge.
Some cartridges are compatible with more than one printer, so it is important to know which are compatible with the printer you have at home to avoid buying the wrong one. One example is the HP 952XL ink cartridges that are also compatible with the HP Officejet 8710 printer. For HP ink cartridges, they offer two sizes which are a standard size and an XL size. The XL size has double the amount of the standard size.
Here is a step by step procedure on how to replace ink cartridges on your HP Officejet 8710 printer:
Open the printer by pulling on the latch located on the left side of the printer. After opening the ink compartment of the printer, wait for the cartridges to relocate to the center.

Press the cartridge that needs replacing. Remove the cartridge once it pops out.

Open the replacement cartridge by removing the plastic lining that comes with it. Orient the cartridge in the right side so you can easily slide it. Put in the replacement cartridge and press it into the printer until you hear a click.

Close the compartment door and the screen of your printer will show the text "Genuine Cartridge Installed".
Oki Data is known as one of the leading producers of printer technology all over the world. It's based in the United States but is under the Japanese conglomerate, OKI Electric Industry Company. Oki Data stands out among other printer brands such as Epson, HP, Brother, and Canon due to its top-quality and design but at relatively lower costs. 
Oki toner cartridges are known to be of top quality. One of the latest innovations from the company is the white toner or C711WT which is designed to be printed on various surfaces and materials from paper to fabric and even hard products. It gives companies that use Oki ink cartridges to expand their usage, not limited to paper materials.
Similar to its other toner cartridges, it is also of high quality but at a lower cost. Oki's target market is for companies that are looking to expand their business by being able to produce their own printing.
Oki is not only known for its cartridges but also for its production of printers that require fewer parts. This feature makes it reliable and less complicated when it comes to repairs. Another thing that makes Oki stand out from other printing companies is that they offer a 24/7 toll-free support that is still active up to this day. This proves that Oki values its clients and provides help no matter what time of the day. Just like all other companies, it also offers a 100% warranty for all defects that lasts for a year since its purchase.
Printers are essential when you have a computer. They come in handy when you are a student or your work requires a lot of paperwork. Just like your computer or any other machine, it also requires maintenance and occasional replacement of parts since they are also prone to wear and tear.
When you have an Epson printer, it can be tricky on how to change its ink cartridges. Sometimes, a little mistake can damage your cartridges or even the printer itself. That said, here are some tips on how you can change the Epson inkjet cartridges in your printer:
Prepare everything you need before disassembling the printer. Have your cartridges right beside the printer. This allows for a quick replacement and prevents the printer head nozzles from being exposed to air and drying out.

Be careful in handling your printer. As much as possible, do not touch the print head and the white cable inside your printer.

Handle your cartridge with care. Shake it a few times to uniformly distribute the ink that could have settled at the bottom of the cartridge.

Take off the yellow tape then replace the cartridge by placing it into the holder and pushing it down gently but firmly. Once you hear a click, it is already in place.

Once you have finished the process, you can turn on your Epson inkjet printer. This will prompt your print head to go back to its original position. The Ink Cartridge Replacement screen will then appear.

If an error has occurred while replacing your cartridge, just go back to the cartridge and check if it's in place by hearing a click.
It's important to refill your printer's ink, like the Canon PGI 270 Ink Cartridges, right when the alert pops up your computer. This is to make sure that the cartridge doesn't get worn out and your printer doesn't clog up.
If you're looking for help to replace Canon cartridges, here are a few easy steps:
1. Turn on your printer and remove all the papers you loaded.
2. Open the front cover and the paper output tray to expose the paper output cover.
3. When you open the paper output cover, the FINE cartridge holder should move to the replacement position. Never touch the FINE cartridge holder.
4. Without touching anything else in the printer's mechanics, push down the FINE cartridge. You should hear a click or an electric sound before detaching the cartridge.
5. Peel off the protective tape on the new Canon PGI 270 Ink Cartridges you will be using as a replacement.
6. When inserting the new cartridge, it should be slanting to fit the cartridge holder. This must be done carefully to avoid any contact to vulnerable parts of the printer.
7. Push the cartridge back up until you hear a click or an electronic sound.
8. Close the paper output cover.
When replacing Canon PGI 270 Ink Cartridges, make sure that they are replaced right after the old cartridges were taken out. The machine and your computer software will inform you if you have successfully refilled you ink.
There are varying procedures in resetting the ink levels of these Canon Ink Cartridges series.
Sometimes, you wouldn't be allowed to print if the ink levels aren't restored. These are the universal steps you should take when trying to reset your ink levels:
I. Universal Reset (Pixma iP/MP/MX/MG)
Click 'Stop/Reset', 'OK', or 'Resume' on the screen alert. You can also hold the 'Reset' button on your printer, if you know which one it is.
II. Pixma iP Ink Counter Reset
Long press the Resume and Power button for 5 seconds.
Resume pressing the Power button while releasing the Resume button.
Press the Resume button repeatedly for 5 times before releasing the Power button.
III. Pixma MP/MX/MG Series: General Printer & Ink Counter Reset
Turn off the printer and hold 'Stop/Reset' and Power buttons.
Press the 'Stop/Reset' button twice without releasing the Power button.
After a few seconds, the LED should show 0.
Press the 'Stop/Reset' button repeatedly for 4 times and the power button 2 times.
Turn off the printer to reset the printer.
Once the printer is reset, unplug the printer then open the cartridge door.
Long press the power button before plugging the printer back to its power source and reconnecting all the cables.
Release the power button and put back the cartridge door.
For a more specific guide to resetting Canon Ink Cartridges levels on your printer, check your user manual and make sure you have the right software for your printer.
This question depends on a few variables. Therefore, there is not an exact number of how many times an ink cartridge needs to be refilled. There is one rule, though, if you exhaust the ink, the cartridge will be dried out, causing it to be clogged.
When trying to decide whether you should refill your ink cartridge, there are three things that you need to consider:
Electrical contacts
The electrical contacts are responsible for your printer's cartridge recognition. These are susceptible to wearing out. They can stand up to four inkjet refills only. When the electrical contacts are damaged, the cartridge will either appear as incompatible or missing.
Nozzles
If you're wondering how ink reaches paper, the spray nozzles are responsible for this. They can be exhausted over time, depending on printer usage. They are prone to drying out. When they are not cleaned properly, the ink will not be able to pass through, making it difficult to print.
Sponges
The sponge holds the ink inside the cartridge, and it's important to keep it from wearing and tearing. When the sponge is overused, leakage could happen because it will not be able to absorb the ink properly. It's important to remember that sponges can only be refilled four times.
These three parameters of inkjet refills will guide you to distinguish whether or not it is time to load your cartridges. They are also considered important rules for taking care of your printer.
Laser printers are widely known for producing high-quality prints of pictures and text. They make use of toner, which, when emptied, affects the performance of the printer. Most printer owners typically discard empty toner cartridges, however, as this seems wasteful, we have written this guide to help you refill your Brother TN660 cartridge. It is relatively easy and uncomplicated and will not only save you time and money but also help the environment by helping you produce less waste.
Also referred to as TN630, the Brother TN660 cartridge can print up to 2,600 pages, with each one having about five percent coverage. Although refilling a toner cartridge has many benefits, keep in mind that this can only be done twice or thrice. Refilling a toner cartridge too many times will have a negative effect on the quality of your printer's output. Read on to know how to refill your Brother TN660 cartridge step by step.
First, you will want to carefully remove your cartridge from its place in the printer. Next, find the holding tank, this is a hole that will be covered with a plug. No worries, for this plug can easily be removed. Then, take it off, and pour the toner into the hole until all of the toner is inside. Put the plastic plug back in then gently shake your cartridge. Remember to hold it horizontally so that the toner powder will be distributed evenly. Finally, install the cartridge into your printer once more. Easy, right? Just remember to be careful.
Embedded chips can be found in most HP Inkjet Cartridges. Some examples of these include models such as 564, 920, 932, 933, 950 and 951. These chips serve as counters to estimate ink level by knowing how many pages have been printed. In doing so, this ensures that the printer will not run out of ink. After counting the pages, the information is saved onto the chip, and this is how the printer keeps an estimate of its ink level; to know whether it's full or not.
Resetting your HP's Cartridge Ink Level is not that complicated. All of HP's cartridges are designed to be completely refillable and have an allotted refill solution but sadly not all chips in your HP can be subjected to a reset or an override. With this considered, HP is known to be incredibly user-friendly.
If you own an integrated cartridge, all you have to do is replace the cartridge and tell the system that you approve the use of a non-genuine HP cartridge. If you own an ink tank with a sponge, you can either manually move your original HP chip to your new cartridge or you can use an Auto Reset Chip from a third party. If you need ink for a pure ink tank, such as HP 952 ink, you can also use an Auto Reset Chip. The ink cartridge that uses HP 952 ink is easily refillable up to this day, but new and better Auto Reset Chips are being developed and produced as of today.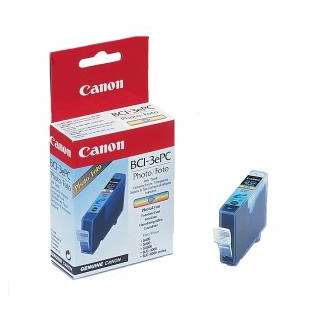 Printers are some of the most convenient devices you can ever have, however, many people who own printers frequently find themselves fretting over just how much it costs to replace ink cartridges. The dilemma is that generic ink cartridges cost much, much less than genuine ink cartridges, but on the other hand, genuine ink cartridges, such as Canon Inkjet Cartridges, offer far more benefits than you think. This article will guide you into making the best decision for you and your printer by coaching you of the most important details that you should consider before deciding which ink cartridge to buy.
Think of how much time, money, and effort were invested by the cartridge's manufacturer in the cartridge itself. Typically, original equipment manufacturers, or OEM's, such as the producers of Canon Inkjet Cartridges, put a lot of thought into their product. They look more into the printing ink technology and invest more in making it much better for their customers.
Longevity is another factor you will want to consider. Will the cartridge you buy last long enough to give you your money's worth? Generic ink cartridges are not known for their longevity as much as they are known for their low prices.
Keep in mind that buying generic ink cartridges can be harmful to your printer and may end up damaging your equipment in the long run.
When picking out an ink cartridge, consider your choices wisely as this decision will definitely have a long-lasting effect on the printer you own.
Printers are useless without toner cartridges. Also known as laser toners, they serve as depository and regulator of the ink, which are essential to have efficient printing and good quality prints. Toner cartridges possess a powder, which operates by discharging ink to produce images. They are made from plastic and fitted in the cartridge receptacle when in service. Ensure that you only buy the original Okidata toner cartridges for you Oki printers to guarantee the best quality prints.
To save time and money, companies and offices tend to stock more toner cartridges. It's a smart thing to do to avoid delays in your printing operations. But if you do this, you have to be cautious about how you store Okidata toner cartridges. Like other cartridges, they must be put in a place with a stable temperature where there is no sunlight. Also, the room lights as well as the temperature should be low. The reason is that if these Oki toner cartridges get exposed to sunlight or the area is too hot, they will heat up extraordinarily.
This can have bad effects on the printing quality, and you might settle with poorly printed prints. Moreover, before purchasing additional supplies of Okidata toner cartridges, check and make sure that they still have long usable life. Sealed cartridges expire after almost 2 years while unsealed ones can still be used after 6 to 10 months.